Doc Savage
Fight Klub CCG
Decipher (Star Wars and Star Trek CCGs) has launched their new multi-licensed CCG, Fight Klub. This is the card game where characters from different movies duke it out. You could have Ash Williams VS Jigsaw or Rambo VS Hannibal Lecter or many other combos. The cards have just arrived and are beautiful. Here are some samples...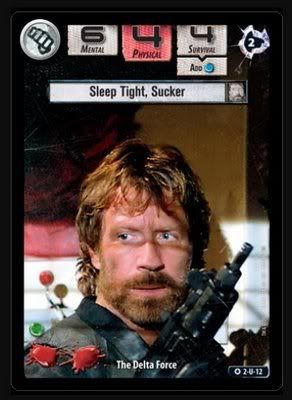 The only place to buy Fight Klub is from Decipher

When you get there you will need to say who invited you. Say Spike. That's me!